Course supervisor contact details
mgr Karolina Antos
e-mail: k.antos@wszib.edu.pl
telefon: (12) 296 49 31
Manager Industry 4.0 is a postgraduate programme co-organized with a consulting company LUQAM.
Manager Industry 4.0 studies have been designed in order to provide knowledge and discuss the practical solutions related to the 4th industrial revolution, which is becoming a reality also in Polish manufacturing companies. Industry 4.0is a term denoting a production system that enables flexible changes of assortment and increase of production efficiency thanks to the application of advanced tools supporting production. These tools include the Internet of Things and manufacturing simulation. In order to implement the concept of Industry 4.0, it is necessary to standardise manufacturing processes, ensure 100% acquisition of useful and reliable data from machines and production systems, and create a network infrastructure that connects machine control systems and allows data transmission. However, Industry 4.0, does not only refer to technology, but also to efficient ways of working, the role of people in the industry, and "lean" and "agile" project management that responds to changing market conditions.
All classes are taught by LUQAM consultants. This study programme also includes classes taught by foreign experts.
We invite you to read a detailed description of the programme on the LUQAM website: https://luqam.com/manager-industry-4-0
There, you will find:
• the course curriculum,
• lecturers' profiles,
• the form of assessment,
• a description of the certificates that the students receive,
• a special offer for companies,
• the tuition fees and current discounts.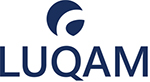 Payment in 1 instalment: PLN 5650
Payment in 2 instalments: PLN 5800 (2900+2900)
Reservation fee credited towards the tuition fee: PLN 100
Bank account number: 61 1440 1127 0000 0000 0193 3148
For those who enrol and complete all the formalities by July 15, we have a discount of 10% of the tuition fee.
The discounts cannot be combined.
---