Course supervisor contact details
Karolina Antos, MA
e-mail: k.antos@wszib.edu.pl
phone: (12) 296 49 31
Quality Excellence. ISO 9001 Lead Auditor is a postgraduate programme co-organized with a consulting company LUQAM.
The only post-graduate studies in Poland that grant an authorization to hold a certificate of unlimited duration of an external ISO 9001 Lead Auditor. The advantage of these studies is their practical character. Practical classes and all-day workshops constitute over 50% of the class time, which translates into the acquisition of real skills in the area of management and system auditing. The lecturers – they are lead auditors and plenipotentiaries who will also demonstrate the use of tools aiming at improving the functioning system. The communication process is inseparably connected with quality management in a production or service company. That is why this postgraduate programme also includes workshops on improving interpersonal skills. An additional advantage of the course are classes in Lean Management and problem solving.
The participants will expand their knowledge of ISO 9001 requirements and building a quality management system to include the issues related to:
 risk analysis and risk management,
•     Lean Management and value stream mapping,
•   process mapping
•   problem solving methods, tools and techniques,
•    Audit-related communication,
i.e., tools used by a modern manager.
All classes are taught by LUQAM consultants.
We invite you to read a detailed description of the programme on the LUQAM website: LUQAM.
There, you will find:
•    the course curriculum,
• lecturers' profiles,
•    the form of assessment,
•    a description of the certificates that the students receive,
•    special offer for companies,
•    tuition fees and current discounts.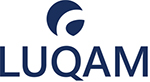 Payment in 1 instalment: PLN 4750
Payment in 2 instalments: PLN 4900 (2450+2450)
Reservation fee credited towards the tuition fee: PLN 100
Bank account number: 61 1440 1127 0000 0000 0193 3148
For those who will enrol and complete all the formalities by June 30, there is a discount of 10% of the tuition fee.
The discounts cannot be combined.
---