Course supervisor contact details
mgr Karolina Antos
e-mail: k.antos@wszib.edu.pl
telefon: (12) 296 49 31
TPM Champion. Maintenance in practice is a postgraduate programme co-organized with a consulting company LUQAM.
Graduates will be able to create their vision of the maintenance management system based on the company's needs. Moreover, thanks to classes with a psychologist and a representative of the HR department, they will learn to inspire, motivate and account for the implementation team. The emphasis of this study programme is placed on activating the students through their active participation in designing, researching, analysing, and implementing new solutions in the field of maintenance. A benchmarking visit to a production site, SMED workshop and the flow analysis are important assets of this study programme.
The greatest asset of this study programme are the classes taught entirely by:
 Lean managers,
• UR managers,
•   experienced consultants.
The students of the TPM Champion – Maintenance in practice postgraduate programme will:
 acquire comprehensive knowledge of modern maintenance management methods,
•    be able to build a competent TPM team within the workforce,
•     expand technical knowledge of Lean Manufacturing,
•    participate in a benchmarking visit to a manufacturing plant.
All classes are taught by LUQAM consultants.
We invite you to read a detailed description of the programme on the LUQAM website
There, you will find:
•    the course curriculum,
•    lecturers' profiles,
•    the form of assessment,
•    a description of the certificates that the students receive,
•    a special offer for companies,
•    tuition fees and current discounts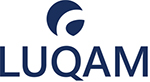 Payment in 1 instalment: PLN 6750
Payment in 2 instalments: PLN 6900 (3450+3450)
Reservation fee credited towards the tuition fee: PLN 100
Bank account number: 61 1440 1127 0000 0000 0193 3148
For those who enrol and complete all the formalities by July 15, we have a discount of 10% of the tuition fee.
The discounts cannot be combined.
---