Course supervisor contact details
e-mail: k.antos@wszib.edu.pl
phone: (12) 296 49 31
Lean Sigma Expert in Services is a postgraduate course for employees of service companies and employees of companies carrying out their tasks in the office space, co-organised with the consulting company LUQAM.
The course combines elements of two management concepts: Lean Management and Six Sigma, extended with modules related, among others, to artificial intelligence, process mapping, performance testing, visual management and cybersecurity.
The course is addressed to people focused on improving their competences in change management, improvement and optimisation of processes and performance in the area of services and administration.
Participants of the Lean Sigma Expert in Services postgraduate course will:
gain practical preparation for independent management of Lean Management and Six Sigma projects,
improve their soft skills and understanding of project team mechanisms,
get acquainted with and learn from case studies in the service and office area.
All classes are taught by LUQAM consultants.
We invite you to read a detailed description of the programme on the LUQAM website: https://www.luqam.com/lean-sigma-expert-for-services-podyplomowe
There, you will find:
•    the course curriculum,
•    lecturers' profiles,
•    the form of assessment,
•    a description of the certificates that the students receive,
•    special offer for companies,
•    tuition fees and current discounts.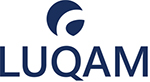 Payment in 1 instalment: PLN 5650
Payment in 2 instalments: PLN 5800 (2900+2900)
Reservation fee credited towards the tuition fee: PLN 100
Bank account number: 61 1440 1127 0000 0000 0193 3148
For those who will enrol and complete all the formalities by June 30, there is a discount of 10% of the tuition fee.
The discounts cannot be combined.
---