Kontakt do opiekuna kierunku
mgr Karolina Antos
e-mail: k.antos@wszib.edu.pl
telefon: (12) 296 49 31
Automotive Quality Excellence is a postgraduate program co-organized with a consulting company LUQAM.
The best study programme suited to market needs, dedicated to operational issues related to quality management in the automotive industry in Poland. The classes are taught by people with many years of professional and consulting experience in the automotive industry – they are quality managers and experts in the automotive industry.
Three complementary subject blocks ensure that the student is trained both in terms of systems (IATF 16949, VDA 6.3, VDA 6.5, VDA 2) and in terms of tools specific to the automotive industry. The aim of the studies is to complement/acquire or confirm qualifications, knowledge and skills by people who are going to fulfil leading roles in the field of management systems and tools in automotive industry companies.
Over the course of these studies, you will gain the competences necessary to become an automotive quality manager of an organization.
All classes are taught by LUQAM consultants
We invite you to read a detailed description of the programme on the LUQAM website:  https://www.luqam.com/automotive-quality-expert-podyplomowe
There, you will find:
 the course syllabus,
•   profiles of lecturers,
• form of assessment,
• a description of certificates that the student receives,
• special offer for companies,
• tuition fees and current discounts.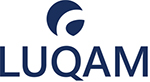 FeesPayment in 1 instalment: PLN 5650
Payment in 2 instalments: PLN 5800 (2900+2900)Reservation fee credited towards the tuition fee: PLN 100

For those who will enrol and complete all the formalities by June 30, there is a discount of 10% of the tuition fee.

The discounts cannot be combined.
---