Course supervisor contact details
mgr Karolina Antos
e-mail: k.antos@wszib.edu.pl
telefon: (12) 296 49 31
Purchasing manager Purchase – Procurement Leader is a postgraduate programme co-organized with a consulting company LUQAM.
The curriculum covers a wide range of strategies and tools used by those involved in purchasing and sourcing in a company, as well as issues related to the psychology of purchasing. The greatest asset of this study programme is the extension of its scope to include soft skills useful in the job of a buyer and specialized subjects, such as purchasing groups or working with suppliers.
The financial and legal aspects of purchases, buying groups, purchasing psychology, foundations of marketing, the art of negotiation and supply chain management are just a few examples of the topics discussed during the course. In addition, students will learn tools that will assist them in the work of a buyer, including virtual systems such as e-auctions and B2B. They also gain the ability to think analytically, create requests for proposals, manage processes, and work harmoniously with other company departments.
All classes are taught by LUQAM consultants.
We invite you to read a detailed description of the programme on the LUQAM website
There, you will find:
•    the course curriculum,
•    lecturers' profiles,
•    the form of assessment,
•    a description of the certificates that the students receive,
•    special offer for companies,
•    tuition fees and current discounts.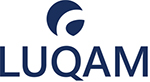 Payment in 1 instalment: PLN 5650
Payment in 2 instalments: PLN 5800 (2900+2900)
Reservation fee credited towards the tuition fee: PLN 100
Bank account number: 61 1440 1127 0000 0000 0193 3148
For those who enrol and complete all the formalities by July 15, we have a discount of 10% of the tuition fee.
The discounts cannot be combined
---