Course supervisor contact details
mgr Karolina Antos
e-mail: k.antos@wszib.edu.pl
telefon: (12) 296 49 31
Production management in practice is a postgraduate programme co-organized with a consulting company LUQAM.
The objective of this study programme is to provide students with knowledge and skills related to the effective management of the production process (its control and optimisation). Students will become familiar with the tools and mechanisms that they can use in their daily work. Special emphasis is placed on linking production management topics with quality and logistics. Students will learn the basic principles and modern tools, methods and mechanisms of production management. The students are activated through active participation in designing, researching, analysing and implementing new management solutions (especially during a series of simulation games). Additionally, an important asset of this programme is the training in soft managerial skills.
The participants of the postgraduate programme Production management in practice will:
• acquire comprehensive knowledge of modern production management methods,
• consolidate the developed skills through simulation games,
• expand their technical knowledge of World Class Manufacturing,
• develop their leadership competences.
We invite you to read a detailed description of the programme on the LUQAM website: https://www.luqam.com/zarzadzanie-produkcja-w-praktyce-podyplomowe
There, you will find:
•    the course curriculum,
•    lecturers' profiles,
•    the form of assessment,
•    a description of the certificates that the students receive,
•    special offer for companies,
•    tuition fees and current discounts.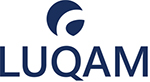 Payment in 1 instalment: PLN 5650
Payment in 2 instalments: PLN 5800 (2×2900)
Reservation fee credited towards the tuition fee: PLN 100
Bank account number: 61 1440 1127 0000 0000 0193 3148
For those who will enrol and complete all the formalities by June 30, there is a discount of 10% of the tuition fee.
---