The Loyalty Programme is addressed to students of the WSZiB
who wish to take advantage of additional privileges and perks that our school has to offer.
The most important benefit of using this card are the discounts guaranteed by WSZiB partners. The discounts in question are listed on the front of the card (you can find more information in the Partners tab). All the students can take advantage of the discounts at any time.
In order to become a WSZIBERS Cardholder, you must enrol for a study programme in WSZIB for the 2017/2018 academic year. The cards will be given to students at the Inauguration ceremony. You will be informed about all the promotions organised by WSZIBERS card partners directly on SUSZI.
Our Facebook and Instagram profiles are also worth following.
You join the program upon receiving your card. It means that using only your student ID is not enough to get a discount. You can read more in the Terms and Conditions tab (redirect to dedicated tab).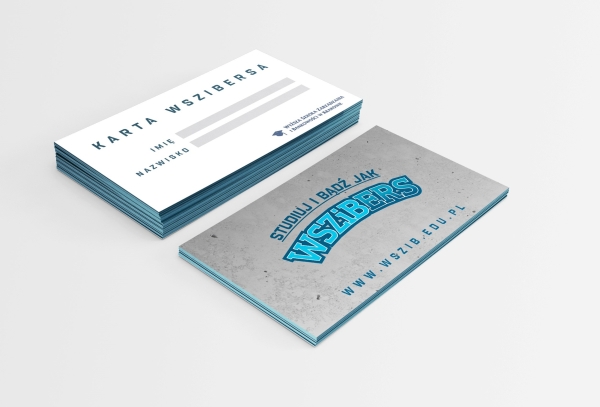 ---