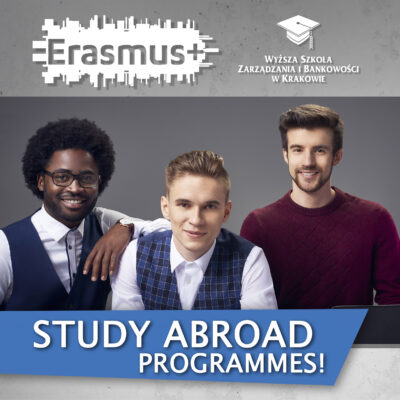 The recruitment process for Erasmus+ study abroad programme for the academic year 2021/2022 has started.
The students of our School have a unique opportunity to study in Spain, Bulgaria, Italy, Hungary, Slovakia or Croatia.
Each student participating in the study abroad programme receives a scholarship from the Erasmus+ programme and the students who receive the maintenance grant at WSZiB are entitled to an additional scholarship from the POWER programme.
The full list of universities, together with the recruitment and participation rules can be found HERE.
Recruitment documents should be sent by May 11, 2021 to the ERASMUS + coordinator, Agnieszka Nowak – the list and contact details of the administration staff can be found in SUSZI.