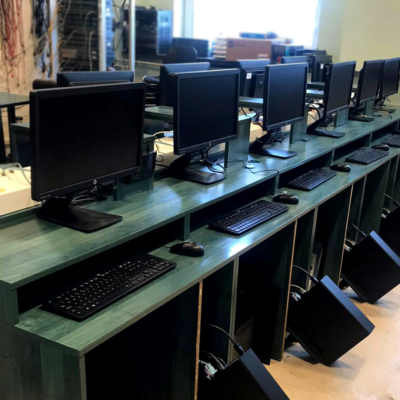 As part of the project "Support for non-public higher education institutions in the field of distance learning methods and techniques" of the Ministry of Education and Science, we have purchased specialised computer equipment for distance learning. As a result, computer room 410 (Cisco lab) has been equipped with 19 new computer sets.
Moreover, 18 extra computers have been purchased from the School's own funds, so the laboratory 411 has also welcomed some new equipment.
In total, we have purchased 37 computer sets.