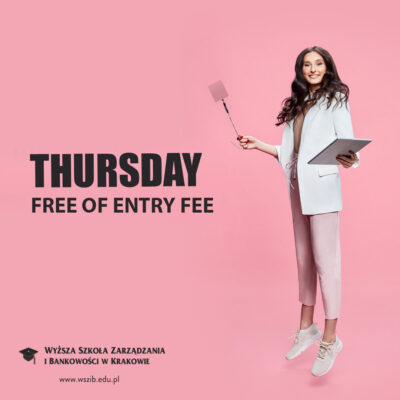 Attention applicants!
On Thursday (15/07/21) you do not need to pay the entry fee!
Join us for bachelor's, engineering, master's and postgraduate programmes beginning in October of 2021!
If you have not gathered all the documents yet, fill out the declaration online at: www.wszib.edu.pl/rekrutacja and then, at a convenient time, deliver the documents to the Admissions Office (first floor) located in the building at al. Kijowska 14 in Cracow.
We offer virtually all types of study programmes!