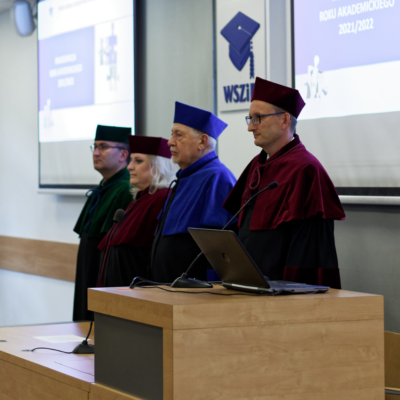 On October 1, the Inauguration of the Academic Year 2021/2022 took place at the School of Management and Banking in Cracow. The event was streamed live via the School's YouTube channel.
The video is available at the following link:www.youtube.com/watch
Please be advised that it is still possible to enrol to bachelor's, engineering, master's and postgraduate programmes.
For more information, visit www.wszib.edu.pl/rekrutacja.