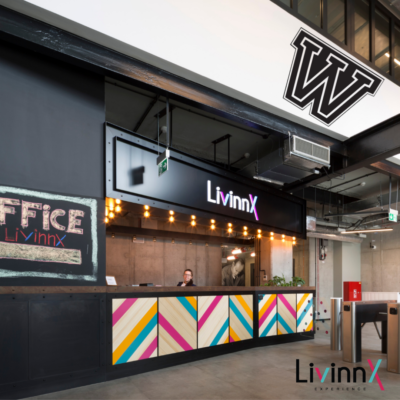 As of October 2020, the University has partnered with the state-of-the-art LivinnX dormitory.
It is a private dormitory in a well-communicated part of Krakow, at 4 Romanowicza Street in the Kraków district of Zabłocie. The dormitory was built on the site of the revitalized former Telpod plant building.
The SMB is only a 20-minute streetcar ride from the dormitory.
The 7-storey building has been created as a unique place for students who expect high comfort and many facilities. The dormitory offers 290 housing units in a variety of configurations.
A number of facilities are available for all residents, such as:
spacious study hall, private meeting rooms, TV room, game room, 24-hour gym, yoga room, climbing wall, slide, sauna, jacuzzi, observation deck with barbecue facilities.
The LivinnX dormitory guarantees a unique place for your study period.
Reservations can be made online at: https://livinnxpoland.pl/