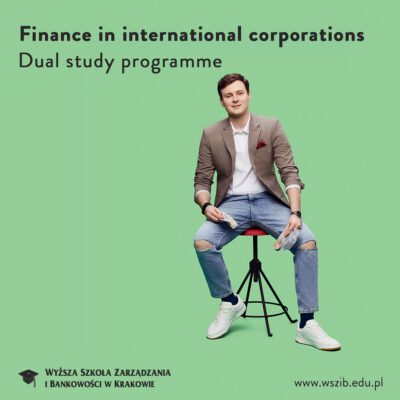 Get your degree under the supervision of the biggest financial institutions' managers!
As a part of the dual study programme, the School conducts classes in the field of Finance and Accounting within the Finance in international corporations study programme, in cooperation with international corporations – Aon and Jacobs.
Thanks to the fact that these study programmes are financed by our partners, they are offered completely free of charge, while providing students with an internship scholarship as a remuneration for their work in the corporation.
The idea behind a dual study programme was the opportunity to combine studying with a job in one of the two big corporations in Cracow. Our flexible timetable allows our students to participate in classes that usually finish in the afternoon. Afterwards, students can go to work in the office.
The study programme combines the educational canon from the field of economics and finance with tools used in international corporations.
The enrolment for dual study programmes is underway!