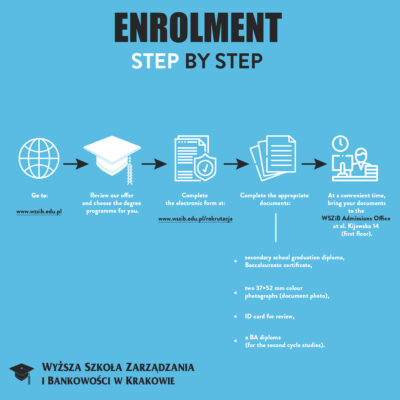 Enrolment to study programmes – step by step:
Go to: www.wszib.edu.pl
Review our offer and choose the degree programme for you.
Complete the electronic form at www.wszib.edu.pl/rekrutacja.
Complete the appropriate documents:
secondary school graduation diploma, Baccalaureate certificate,
two 37×52 mm colour photographs (document photo),
ID card for review,
a BA diploma (for the second cycle studies).
At a convenient time, bring your documents to the WSZiB Admissions Office at al. Kijowska 14 (first floor).
The enrolment process is on!