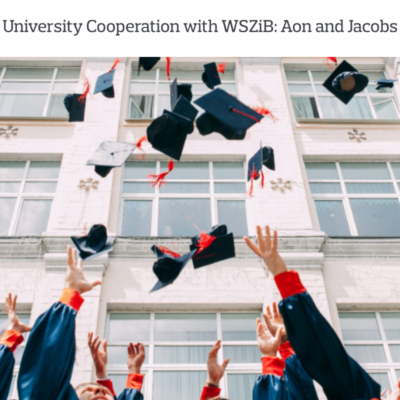 On Aon blog you can read what cooperation with the School of Banking and Management looks like from the corporate perspective. What did the SMB students bring to the walls of big companies and how are they doing in the corporate environment?
It's all in the article.
As of 2018 in the SMB program, there is a dual degree offering. Thanks to Aon and Jacobs, the student is provided with a job at a Kraków corporation, tuition payment and full-time study.
Enrollment for Finance in international corporations is still going on, and at SMB it is the only major with limited enrollment!
More about the major: https://lnkd.in/ee7FSea
Postgraduate studies beginning March 2021.