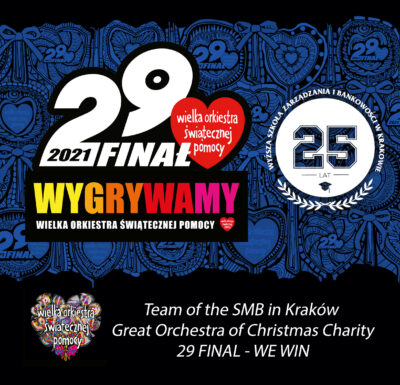 On January 31, 2021, the 29th. Finale of the Great Orchestra of Christmas Charity took place. This time the Orchestra played under the slogan: "Smart finale".
During this year's Finale, volunteers from our GOCC Team collected as much as PLN 220 904.24 – another impressive result!
Money from the collection will be used to purchase equipment for the laryngology, otolaryngology and head diagnostics departments.
Many thanks to the 320 volunteers for the significant contribution of our university in helping sick children.
But it doesn't stop there. We are still inviting you to bid for our Team's gadgets and to contribute to our virtual moneybox.