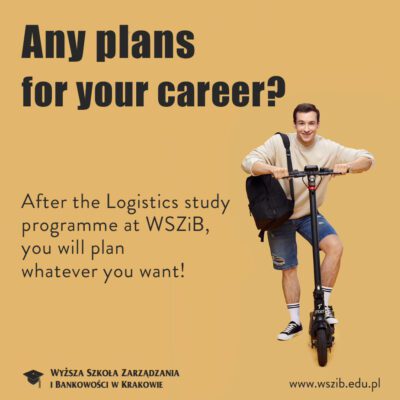 Any plans for your career?
After the Logistics study programme at WSZiB, you will plan whatever you want!
Logistics is one of the newest study programmes available at WSZiB. Both full-time and part-time study programmes offer two educational paths – IT systems in logistics and Logistics manager  that guarantee our students to acquire competences necessary to work in a company from the logistics sector. The practical job training is handled by the specialists from Transporeon.
Would you like to find out more? We invite you to watch!