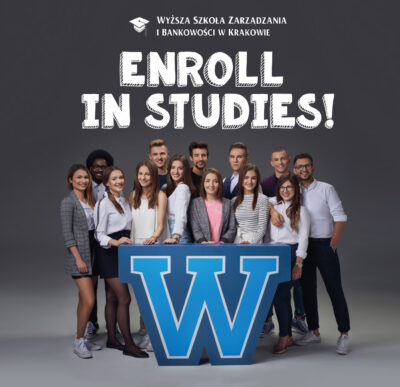 Attention college applicants!
As of January 15, enrollment has begun for bachelor, engineering, and graduate and post-graduate studies that will begin in March 2021!
If you have not completed the documents, fill out an electronic declaration and register on the website: www.wszib.edu.pl/en/enrolment/, and then, at a convenient time, deliver the documents to the Enrollment Office in Kraków, al. Kijowska 14 (first floor).
We offer majors and specialties that are attractive to employers and increase your chances on the job market.
Don't waste time and enroll in college now!
We educate in virtually all majors.
Computer Science – Finance and Accounting – Management
More information at:
and