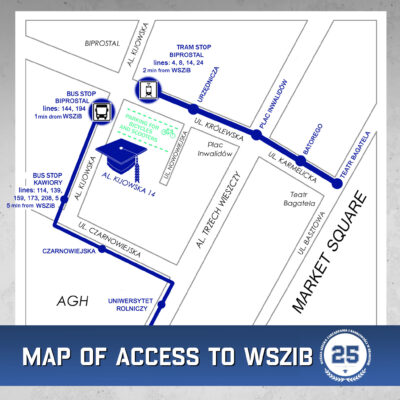 Enrollment is ongoing, so we would like to make it easier for you to get to our building
at Al. Kijowska 14.
We are located exactly four stops from the Main Square. On the map you can see specific bus and streetcar lines as well as stops where you need to get off in order to be just a few steps away from the School.
In addition, parking for bicycles and scooters is available to you throughout the academic year.
The entire space of the School is designed so that your visit will take place in a safe environment,
related to the Covid 19 pandemic.
You can also download our location using Google Maps.