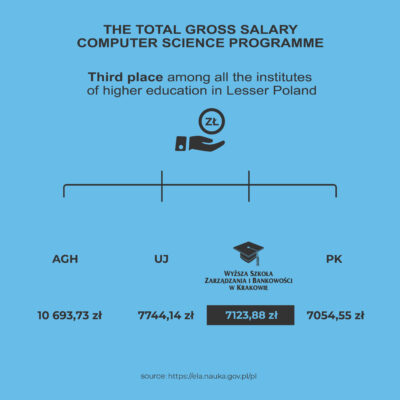 The School of Management and Banking in Cracow is the only non-public school in the whole region of Lesser Poland whose graduates are good enough to compete in the job market with graduates of state universities.Co
According to the ELA portal, WSZiB graduates receive a salary as high as PLN 7123.88 gross in the first year after graduation. This result places our School in the 3rd place among all the institutes of higher education in Lesser Poland, after the Stanisław Staszic AGH University of Science and Technology in Cracow and the Jagiellonian University.
As a non-public School, we educate skilled workers, who then become formidable competitors in the job market.
We invite you to enrol in the Computer science programme!