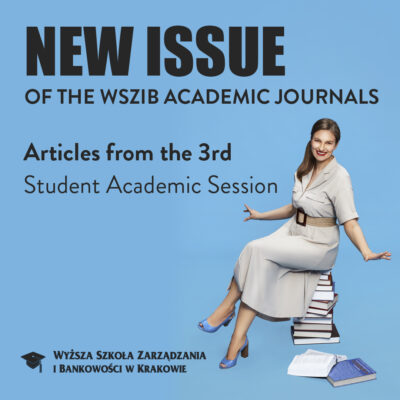 We invite you to read the academic articles published in the latest issue of the WSZiB Academic Journals. The articles were written by the participants of the 3rd Student Academic Session of WSZiB that took place in May 2021. Congratulations to the authors of the articles, as well as to their supervisors on their achievements!
You are already invited to participate in the 4th WSZiB Student Academic Session, which, as usual, will take place in the early summer.
We also encourage you to join WSZIB Study Groups. It is a great opportunity to develop your passions and interests. If you wish to open a new Study Group, contact the Rector's Representative for Study Groups, Justyna Michniak-Szladerba, PhD (j.michniak@wszib.edu.pl).