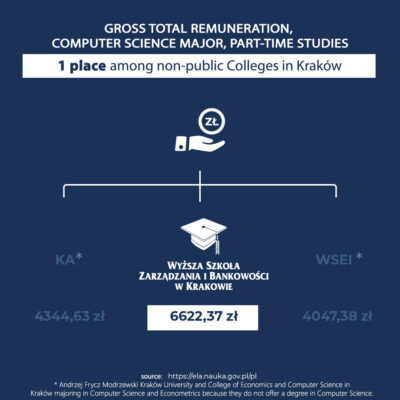 The WSZiB is the only non-public School in the Polish King's City that educates IT students to ensure their competitiveness in the job market.
By obtaining an Engineer degree at the WSZiB you ensure yourself a salary of 6622,37 PLN gross per month and that right after graduation! This puts our School on the first place among the non-public universities in Kraków.
We are proud and confident in our graduates. The Polish Graduate tracking system (ela.nauka.gov.pl) demonstrates that they are doing fantastically well on the job market!
Apply for computer science today!
*KA- Andrzej Frycz Modrzewski Krakow University,
*WSEI- College of Economics and Computer Science in Kraków