Course supervisor contact details
mgr Karolina Antos
e-mail: k.antos@wszib.edu.pl
telefon: (12) 296 49 31
Lean Healthcare Manager is a postgraduate program co-organized with the consulting firm LUQAM.
The postgraduate programme Lean Healthcare Manager has been designed for healthcare professionals who manage a department of an organisation or subordinate staff. Improving the efficiency, quality and safety of services through creating an ergonomic and friendly workplace, implementing improvements, standardising processes, improving communication, reducing errors and mistakes, and visualising results undoubtedly affects the position of an institution in the ranking of patients' confidence, as well as from a business standpoint – it leads to a significant cost reduction. Working with medical staff and patients requires the appropriate interpersonal skills, so in addition to the skills related to the measurable aspects of Lean Healthcare, many classes focus on the "soft" aspects necessary in everyday work and team management.
All classes are taught by LUQAM consultants. This study programme also includes classes taught by foreign experts.
We invite you to read a detailed description of the programme on the LUQAM website
There, you will find:
• the course curriculum,
• lecturers' profiles,
• the form of assessment,
• a description of the certificates that the students receive,
• a special offer for companies,
• the tuition fees and current discounts.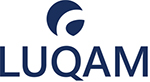 Payment in 1 instalment: PLN 4750
Payment in 2 instalments: PLN 4900 (2450+2450)
Reservation fee credited towards the tuition fee: PLN 100
Bank account number: 61 1440 1127 0000 0000 0193 3148
For those who enrol and complete all the formalities by July 15, we have a discount of 10% of the tuition fee.
The discounts cannot be combined.
---